Crossing the heritage threshold
Heritage isn't the preserve of an elite - it should be enjoyed by everyone. However, one of the biggest single barriers to access is the perception that certain buildings are too 'posh' and 'official looking' for ordinary people to access.
In this piece we are going to look at the example of a rather grand Georgian building located in our adopted city, Norwich - the Assembly House. We will be examining how this building - and others like it - can encourage wider access. This article is co-authored by Heritage Open Day writer, Colin Howey, and his friend, Jack Kalume, an award winning journalist from the war-ravaged Democratic Republic of Congo, who arrived as a refugee in Norwich four years ago.
First impressions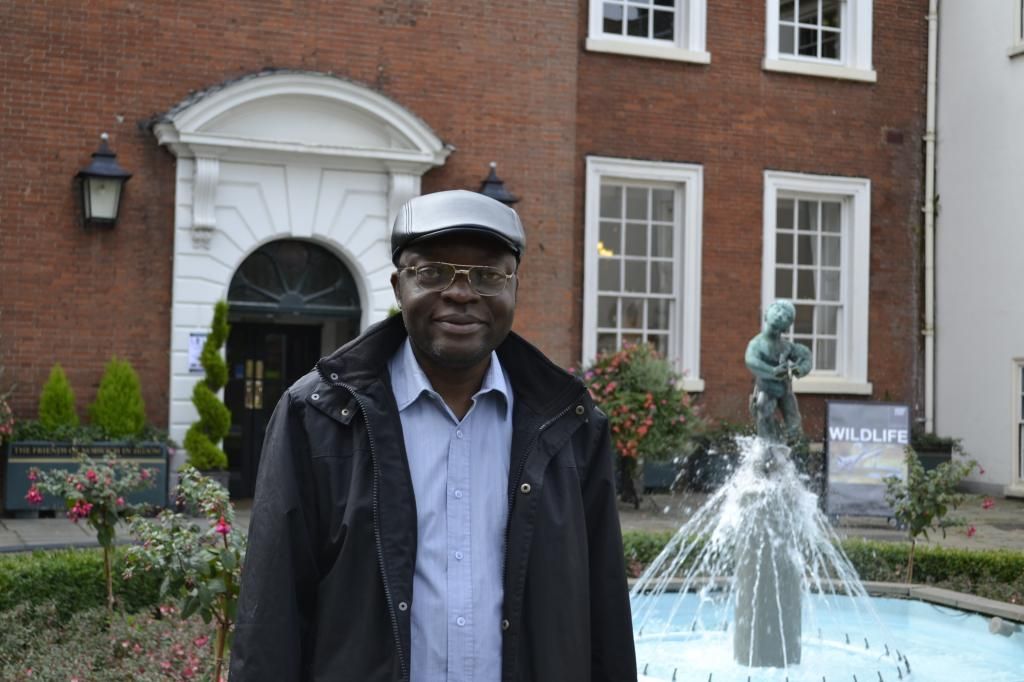 Here is a photograph of Jack, standing outside the elegant Assembly House in central Norwich. I remember Jack's trepidation the first time he came to meet me for a cup of tea here. Seeing his uncertainly, I recalled my own doubts the first time I crossed the threshold of this high-status building. I recall looking at the fancy wrought iron railings and the posh building set back from the main road and feeling a bit intimidated. Here are some of the things that went through my mind...
Is it a private club?
Will a butler look down his nose and turn me away?
Will it cost a fortune to get in?
Do I belong in a place like this?
Smiling, I stood near the entrance and greeted Jack warmly and led him over to the following plaque that stands near the main entrance: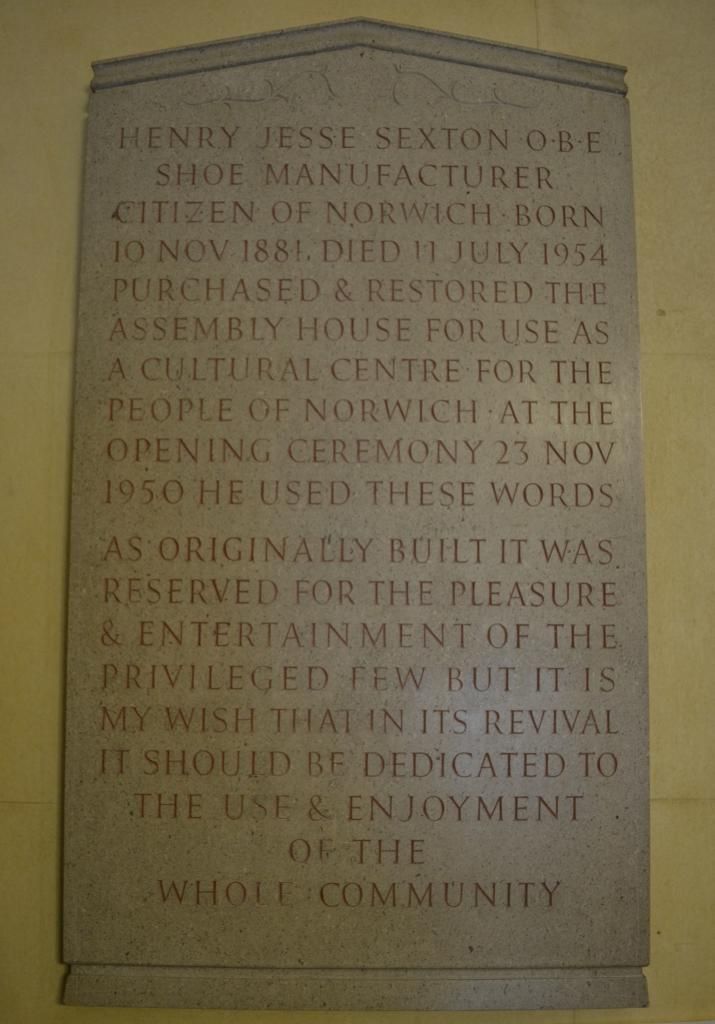 There is a promise in these fine words - an aspiration that a place hitherto dedicated to a 'privileged few' should be used by the whole community. As I said to Jack at the time, "we all belong here."
Jack's Thoughts
I have shared some of my initial perceptions about crossing the Assembly House threshold, let's have a listen to Jack talking about his first impressions...
One of the things that comes out from our conversation is the importance of the welcome offered by the front of house staff. Had we been greeted with stern stand-offishness we would both have turned on our heels. Had that happened, not only would neither of us have come back, we would also have told our families, friends and wider contacts not to go there. However, as you heard Jack say, the greeting offered by the Assembly House staff is, thankfully, living up to the aspirations inscribed in that plaque.
A welcoming culture
In order to get a fuller picture about how the Assembly House achieves and maintains a welcoming culture we spoke with their general manager, Stephen Wright. Stephen repeatedly emphasised the importance he attaches to 'a great warm welcome'. We were also struck by the pride Stephen feels in being a 'custodian' of such an historic building. He genuinely wants it be seen, shared and enjoyed. It seems to Jack and I that enlightened leadership is a vital part of opening up a site like this. There has to be a will at the top both to welcome and to reach out and engage with new audiences.
It is interesting how making some simple changes can help in 'softening' public perceptions of a site like this. I can concur from my own observations that seeing people eating and drinking informally on that otherwise formal lawn generates a completely different feel to the place.
Engaging with community
Another way that the Assembly House has opened its doors to a wider audience, is by actively embracing and supporting local community groups. For instance, the wonderful Norwich In Bloom project works with students with learning disabilities from City College Norwich, providing beautifully tended gardens for the site. Likewise, the Eureka Wellbeing Photography group are regular visitors to the Assembly House. Indeed, our picture story (below) was created by this group especially for this article. Members of both of these projects - and others besides - who would otherwise probably not have crossed the building's threshold have been made to feel warmly welcomed and feel a sense of belonging to the site. I know from talking to members of the Eureka group that this has extended to them becoming, in effect, informal 'ambassadors' for places like the Assembly House, encouraging their peers to use and enjoy this special place. In that sense, a community-minded approach can work as a form of outreach, inspired by good will and mutuality. More heritage sites could and should be working in this way.
Picturing the Norwich Assembly House
As a prelude to your own visit, come with us now and treat yourself to a visual tour of this special place...
Our thanks go to the following members of Eureka Wellbeing Photography for agreeing to share their excellent photographs: Jill O'Shea, Hala Marie, Nick Bowen, Julia McNulty, David Velenoweth, Mamie Salmon, Andrew Kiddle, Michael Smith, Julie, Lorraine, Paul Wilson & Paul Judkins